The Biggest Business Marketing Mistakes You Must Avoid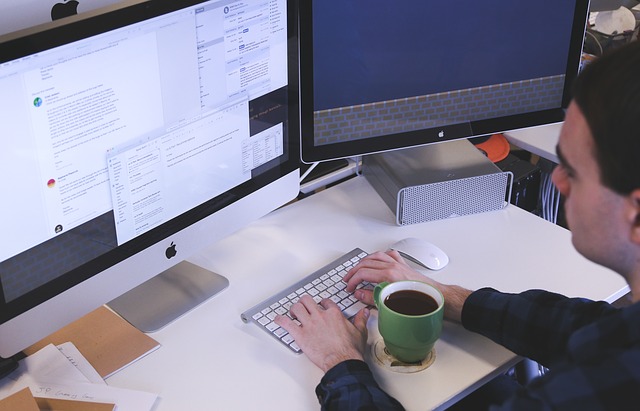 Marketing remains one of the most important and talked about aspect of any business in the world says Guy Galboiz, a marketing consultant. More importantly, it is an ongoing process that start well before the business even comes into being. You have to let people know what your business is all about, what problem you solve, and how you are different from your competitors. However, there are certain ways, rules, and effective methods of doing that. In the modern world, marketing is nothing less than science. If you have a business or you are considering starting one, here are some marketing mistakes you must avoid.
Top Marketing Mistakes You Must Avoid
Overlooking Data-driven Marketing
When it comes to the modern ways of marketing, you can't really get to your goals without depending on data. Data-driven marketing is the future of marketing. You have to collect and utilize data to understand your audience and start marketing campaigns that are effective. Talk to any expert about marketing and the first advice they will give you is to understand your audience. How do you identify and understand your audience? That's not even a difficult question with the modern tools that you have available. Today, you could sign up with any social network and it can provide you with enough data about your target audience to build your marketing campaigns around.
In addition to that, you can collect some data on your own too. If your business is already running, you can use CRMs and other tools to collect your customers' data. However, the most important issue here is making use of that data. Many businesses do have the data, but they don't know how to make sense of data. As the experts say, data that does not make sense is noise. You can now use a variety of data collection and data classification software tools today for putting your data in order. In addition to that, you can take advantage of professionals like data scientists, data analysts, and a chief data officer to be at the top of your game.
If you are not basing your marketing on data, you are releasing an arrow in the dark. You don't have a target and you won't know what to do next even if it hits the target miraculously.
Not Measuring Your Marketing Efforts
How can you market effectively without measuring it? Even the kids have examinations and term papers so you know what their progress is. You can't start marketing campaigns and forget about them. In many cases, business owners know that some of their marketing campaigns are working, but they have no idea which ones. That situation is worst because it means that the owner is spending some unnecessary money into a futile effort. What if you are running five marketing campaigns and only two of them are working? That could mean you are spending the money on the remaining three.
Not to mention, marketing budgets are not small. You could be spending thousands of dollars without any results. The best thing about today's digital marketing is that you can measure the potential and performance of your campaigns. You can even collect valuable data about your email campaigns. The several metrics you can measure include the number of emails opened, the number of emails replied to, the number of emails not opened etc. Believe it or not, you now have email marketing tools that can provide you even more detailed data than that. At the end of the day, you should be spending your marketing budget only on the campaigns that are bringing in money.
Not Adapting to the Trends
Marketing has evolved at the speed of light in the past few years. Of course, you now have a completely different marketing landscape to deal with since the arrival of the internet. In the past, you could manage with billboards, TV commercials, newspaper ads, etc. but things have changed completely today. The most important thing is that it is not just the methods of marketing that have changed. In fact, businesses now have to assume different characters and personas in order to be effective at marketing. You can't sound like a seller anymore today.
Take the example of various business assuming unique characters on social networks to look different. A great example is Wendy's, a chain of fast food restaurants in the US. The business has assumed the persona of a character that likes to roast people. This has earned a lot of attention from the followers for Wendy's. People like to interact with the brand on the social network, share its tweets, and talk about it. In a similar way, a company that sells blenders started a series of videos in which it will try to blend daily items of use. It would blend smartphones, watches, calculators, and just about anything.
Not that the company wants people to do that, but it assumed this character because it gets people's attention. You have to do the same if you want people to pay attention to you.
A lot of the marketing today is about giving customers the best experience of your brand. Social media websites have proven to be the perfect platforms for business to do that. Today, you can use these platforms to listen to your customers and reply to their concerns. In fact, it is a perfect way to provide customer service to your existing and new potential customers. It is free and you have also have the liberty to talk to them in any way you like. You can reference pictures, videos, GIFs, and anything you want to explain your point of view.
Most importantly, when you resolve the problems of your customers on social media, there are thousands of other people looking at this act. They appreciate this gesture from you and this is how good reputation spreads for your business. Once again, you can use CRM, more specifically social CRMs, to listen to your customers and in what context they are mentioning your brand. Every time they talk about your brand or your set keywords, you get notified. As a result, you can tune into the conversations and resolve any issues that might be bothering your customers.
Not Getting Public Feedback
The beauty of the internet is that you can get people's feedback on just about anything. Smartphone companies are doing that on a regular basis. They will ask their customers what they like or dislike and try to implement those things in their upcoming models. You don't have to keep surprises from the public unless you are 100% sure that what you are about to do will be liked. If you are unsure about the steps you are about to take, just take public feedback and it will help you. It does not even cost you anything. You could run a free poll on a social network and public voting will tell you what it expects from you.
Many companies have made mistakes of not getting the public feedback and then paying the price for that in the modern times. The best example is of the world famous company GAP. It was in 2010 when the company thought it needs to revamp the logo that it had been rocking for several years. The first logo was GAP written in white on a dark blue background. The company redid the logo by writing the word GAP in black. They even changed the font of the writing. In addition to that, they reduced the size of the blue background square shape. The backlash from the public was real. The uproar was so intense that the company had to go back to its original logo in no more than two days.
Had the company gotten some feedback from the public, it would not have happened in the first place.
Not Trying the Unique Ways of Marketing
As stated earlier, marketing has changed significantly in the recent years. Today, there are many unique ways of marketing your business and products. One of the ways is to use social networking platform to run contests. You can run contests and reward the customer with one of your newly launched products. Sometimes, you can give these contests the shape of giveaways. In giveaways, you don't really want your customers to do a lot. For example, the company might require the customer to post a witty line for the brand. It can then reward the wittiest customer with the new product.
You can also use YouTube as the best platform for starting giveaways. YouTubers are influencers who have deep penetration into their audiences. Your business can take advantage of these influencers to target more customers. If you did not know, influencer marketing is one of the most powerful ways of marketing today. It is up to you who you want to pick for marketing your business. You have nano influencers, micro influencers and macro influencers. With big influencers, you get lot of followers. With small influencers, you get lot of interaction.
Completely Ignoring Nativity
Nativity has become quite a thing in this decade. When your business has reach into regions where English is not the first language of the target audience, it only makes sense to translate your ads into their native languages. It will be surprising for you to know that there are still more people in the world who don't understand English than those who do. Your English advertisements might work to some extent, but they cannot be as effective as ads in native language. You also have to keep in mind that ads in native language bring you closer to your customers.
When you give them ads in their language, they feel a connection with you. They know that you care about them and thus the ads in their languages. Whether you are creating banner ads, social media marketing campaigns or emails, you should have your ads translated in the language that your target audience understands the best. You can also use the professional services from native translators to make your ads as natural as possible. Keep away from Google translation or any other software-based service for that matter. They translate everything word by word and that can sound very weird to the native people.
That's another mistake that many new businesses make. In their minds, they are trying to cover as many people as possible, but that's just a mistake. You have so many different types of social networks today that taking care of all is just not possible unless you have a big team of professionals taking care of all these accounts. What you have to do is go step by step. Do some things at first and leave the rest for later. Do those later and leave some more to a later time. Not to mention, you don't find your target audience everywhere.
For example, if your customers are mostly women, YouTube might not be the best thing for you to target women. The best place where you will find women is Pinterest. According to the recent statistics, more than 80% of the users on Pinterest are women. So, if you are targeting males then Pinterest might not be the best place to start. Similarly, if your product is for professionals, the best social network is LinkedIn for you. You have to start from a point that serves you the best rather than going all in.
Conclusion
The mistakes that many new business owners make can have an even longer list. However, this list is more relevant to the modern type of marketing that majorly revolves are digital and internet marketing. When starting a business, it is best to learn from the mistakes of others because a mistake you make can cost you thousands of even millions of dollars depending on the size of your business. It all starts with knowing your audience to the core. Once you know your audience, you can develop a strong connection with them. Once you have a strong connection with them, things start to fall in place automatically.
---